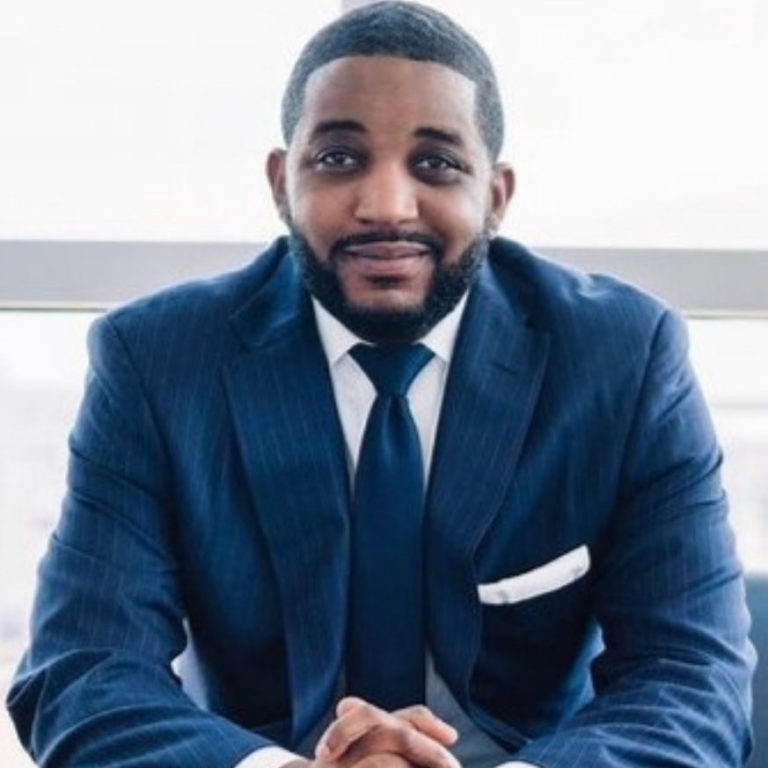 Marcus N. Daniels is the President and Chief Executive Officer of Daniels Development Group. Mr. Daniels brings over 15 years of experience in business, real estate, finance, public policy and consulting assisting clients with their strategic goals and objectives.
Mr. Daniels also is a Vice President at NAI Michael, a commercial real estate brokerage and development firm where he has represented over $100 million in real estate transactions with developers, institutional investors, publicly traded companies, privately-held businesses, professional service firms, federal contractors, nonprofit and healthcare clients throughout the Washington DC Metropolitan region for their requirements both domestically and abroad.
Mr. Daniels serves as the Chair of NAI Global Diversity Council and a member of the Truist Community Advisory Board for the Washington DC & Baltimore Region. He is a member of the The Real Estate Executive Council (REEC), National Association of Investment Companies (NAIC), an Association of the nations top diverse and minority owned private equity firms and hedge funds in the United States.
Prior to joining NAI Michael, Marcus was Founder and CEO of Maryland Community Development Corporation and Assistant Vice President of Community Development Banking at Harbor Bank of Maryland where he managed community development lending for the construction of charter schools, business facilities, community centers and healthcare facilities. Mr. Daniels started his career as a Chief of Staff in the Maryland General Assembly where he handled legislative matters including housing, community development and judiciary issues for a member of the House of Delegates.
Mr. Daniels also served as an legislative fellow at the United States Department of the Treasury at the Community Development Financial Institutions Fund during the Obama Administration.
Sessions Featuring Marcus N.