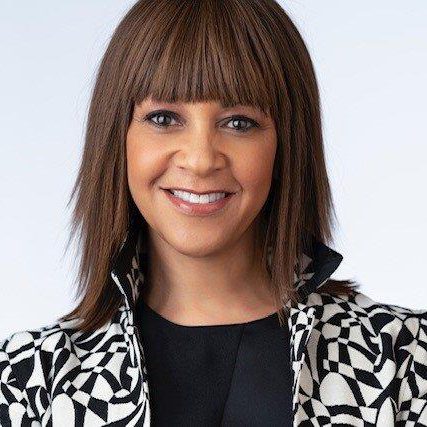 Stephanie Wiggins
Managing Director, Head of Production for Agency Lending
Based in Arlington, Virginia, Stephanie is focused on loan originations for Fannie Mae, Freddie Mac, Affordable and FHA multifamily loans across the platform.
Stephanie is a highly accomplished and recognized senior leader, with over 30 years of demonstrable success in commercial real estate financial services, having overseen the origination of hundreds of transactions nationwide, totaling over $15 billion. In addition, Stephanie is deeply committed to moving forward the tenets of diversity, equity and inclusion in the Commercial Real Estate Finance industry. She is a frequent participant in forums and panels sponsored by industry associations and agencies that focus on these important issues. She is also an active mentor and sponsor to women and diverse professionals and students.
Prior to joining the company in 2021, Stephanie served as Senior Vice President and Chief Production Officer for the FHA team at Walker and Dunlop. She also served a 19-year tenure as Executive Vice President and Chief Investment Officer for AFL-CIO Housing Investment Trust where she managed multifamily originations and operations with a focus on FHA and government sponsored enterprise executions.
Stephanie serves as a board member of the National Housing & Rehabilitation Association, a professional association of affordable housing and multifamily owners, developers and professionals. In addition, Stephanie holds key roles within several industry associations, including memberships in the Urban Land Institute's (ULI's) Public Private Partnership Council, ULI's Women's Leadership Initiative, and ULI's Young Leaders Group mentor program; Mortgage Bankers Association's COMBOG council, and MBA's Capital Council as Vice Chair; Real Estate Executive Council (REEC); and Real Estate Network Empowering Women (RENEW).
Within PGIM, Stephanie serves as an Executive Sponsor of Girls Who Invest and is a member of PGIM's Black Executive Leadership Team (BELT). Stephanie also serves as a board member for The Campagna Center, a nonprofit organization that provides educational and social development programs for underserved children, teens and adults in Alexandria, Virginia.
Sessions Featuring Stephanie